Over 30 Years in Business
From day one, our main priority has been offering exceptional service to our customers.
Serving Homes & Businesses
We provide every electrical service your home or business may need.
The best of the best. Our Electricians are experienced, capable, and friendly.
Weber Electric Provides Electrical Services to Homes and Businesses in Central Illinois
You have a lot of responsibilities, and you want to accomplish all that you can in a timely manner so at the end of the day you're free to enjoy your family and friends. Reliable partners are key to your days going smoothly-whether it's something small like a light switch malfunction or something big at the office, we work with people just like you and we understand how important quick and accurate service is to both homes and businesses. We've been serving the Central Illinois area for over 30 years. Founded in 1982, Weber Electric focuses on providing exceptional electrical services.
A company is only as good as their people. At Weber Electric, we are a family-like business that's committed to providing the best electrical services available. There is no "I" in team and that's especially true for us.  
Why Choose a IBEW Electrician?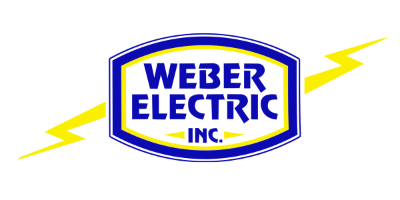 24/7 EMERGENCY SERVICE AVAILABLE